Categories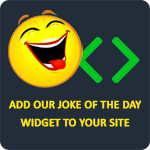 Q: What do you call a Mexican that lost his car?
A: Carlos.
Steven Casby
In class, Jose is asked to use the word "Cherokee" in a sentence. He pauses and says, "I lost my house key and now I have to Cherokee with my sister."
guicho1972
Q: How do you kill 100 flies at once? A: Smack an Ethiopian in the face with a frying pan.
Anonymous
Q: Which state has the most questions?
A: Alaska.
joke lover
Q: What's the difference between England and a teabag?
A: A teabag could stay in the cup for longer.
yo cuzz