Categories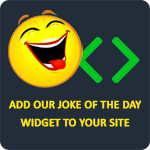 Q: How did I get to Iraq?

A: Iran.
Anonymous
Q: How do you kill 100 flies at once? A: Smack an Ethiopian in the face with a frying pan.
Anonymous
What's the difference between an Irish wake and an Irish wedding? One less drunk.
mblake73
Why are there no ice cubes in Poland? Because they lost the recipe.
Anonymous
I live in Bakersfield, California. At least it's not Barstow, a city that owes its existence to the fact that people traveling to Las Vegas needed a place to stop and take a sh*t. There was a toilet and they built a city around it.
RobShock