Categories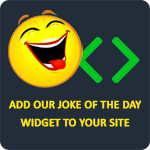 Q: What do you call a Mexican that lost his car?
A: Carlos.
Steven Casby
Two Irishmen friends are drinking together at one of their homes. One friend takes out a bottle of Irish whiskey and asks the other, "Will you pour this bottle out on my grave if I die first?" His friend replies, "Do you mind if I pass it through my kidneys first?"
Mark My Words
Q: Why wasn't Jesus born in Australia?
A: God couldn't find three wise men and a virgin.
Anonymous
Q: What do you call a Filipino contortionist?
A: A Manila folder.
Mark My Words
Q: Why are there no knock knock jokes about America?
A: Because freedom rings!
h_crumbs