Categories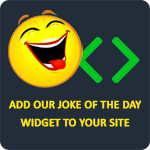 Q: Why do the French eat snails?
A: They don't like fast food.
Anonymous
Q: Which state has the most questions?
A: Alaska.
joke lover
Q: How did I get to Iraq?

A: Iran.
Anonymous
How do Germans tie their shoes? With little knot-sies!
akozel
Why do Italians wear gold chains? So they know where to stop shaving!
salasand