Categories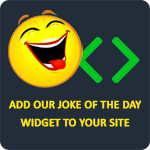 Q: What do you call stoned Mexicans?
A: Baked beans.
Francis Mata
Q: What did one German soldier say to the other when the Americans attacked?
A: "I did Nazi that coming!"
Fun-E-Gamer
In class, Jose is asked to use the word "Cherokee" in a sentence. He pauses and says, "I lost my house key and now I have to Cherokee with my sister."
guicho1972
An American, a Vietnamese, a Mexican, a Brazilian, a Canadian, a German, a Turk, and a Russian walk into a fancy restaurant. When they got to the front desk, they were kicked out because they did not have a Thai.
Dr. John
Q: Which state has the most questions?
A: Alaska.
joke lover