Categories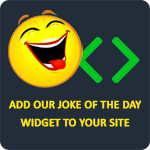 How do Germans tie their shoes? With little knot-sies!
akozel
Why do Italians wear gold chains? So they know where to stop shaving!
salasand
Q: How many Frenchmen does it take to change a light bulb?
A: Five. One to hold the light bulb and four to turn the house.
KillKills
An American tourist walks out of a Mexican train station when he notices he isn't wearing his watch. A Mexican man is resting under a sombrero under a nearby tree. The American approaches the Mexican and asks, "Excuse me, do you know what time is?" The Mexican looks at the donkey, grabs its balls, and replies, "4:30." The American asks, "How do you know that?" The Mexican replies, "Well you get a handful of the donkeys balls and lift them up so you can see that clock across the street."
Gabe Neaveill
Paddy Englishman, Paddy Scotchman and Paddy Irishman come across a magic slide. The slide operator tells them when they slide down, whatever they shout out for is what they will land in at the bottom. Paddy Englishman goes first and yells "Gold!" and lands in gold. Paddy Scotsman goes next and screams "Silver!" so he lands in silver. Paddy Irishman looks down the slide and, being afraid of heights, closes his eyes and jumps, crying out "OH SH*T!"
Irish