Categories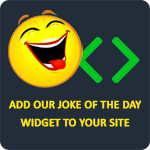 What do lawyers use as contraceptives? Their personalities.
Anonymous
What is the difference between a waitress who works in a strip club and an actual stripper? About two weeks.
fimthelim
Q: What starts with a P, ends with an E, and has a 1,000 letters?
A: Post office.
CanadianBrunette
Q: What's the difference between a genealogist and a gynecologist?
A: The genealogist checks the family tree and the gynecologist checks the family bush.
Mark My Words
A dentist told a mother, "I'm sorry madam, but I'll have to charge you a $100 for pulling your boy's tooth." The mother exclaimed, "A $100! You said it was only $20!" "Yes," replied the dentist, "but he yelled so loudly that he scared four other patients out of the office!"
jahangir1352