Categories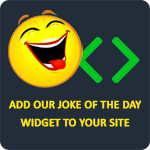 Q: What did Gandhi say to the British, after they asked him to move?
A: Nah, mastay.
Anonymous
Have you heard about the Osama Bin Laden celebratory drink? It's two shots and a splash of water!
deaddisneybride
What did Clinton say when asked if he had used protection? "Sure, there was a guard standing right outside the door."
Anonymous
How does Osama Bin Laden practice safe sex? He marks the camels that kick.
Anonymous
Why did the Pakistani cross the road? Because the American government was subsidizing the construction of mango harvesting and preservation infrastructure in the region on the other side, allowing farmers with the necessary means to develop strong ties to American markets and earn significant profits.
sbkenney