Categories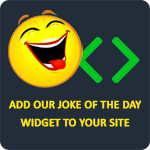 Q: What did Gandhi say to the British, after they asked him to move?
A: Nah, mastay.
Anonymous
A politician will find an excuse to get out of anything except office.
Paul Beisner
Rush Limbaugh wanted to buy an NFL team. His spectacle for him to see black people hit each other while the white quarterback is being protected. Reminds him of the America he loves.
lnasso
Q: What do you get when you combine a sex addict with a lesbian?
A: Bill and Hillary.
Anonymous
Q: What did Saddam Hussein and Little Miss Muffit have in common?
A: They both had curds (Kurds) in their way (whey).
Mark My Words