Categories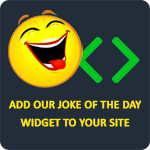 Celine Dion walks in a bar. The bartender asks, "Why the long face?"
Meggoty
What's green and sings? Britney Spearagus.
atovar626
Q: What do the starship Enterprise and toilet paper have in common?
A: They both probe Uranus and wipe out Klingons.
Mark My Words
Bill Clinton is no longer playing the saxophone. He is now playing the whore-Monica.
Mark My Words
What type of meat does Lady GaGa eat? Raw raw raw huh haa!
narasek