Categories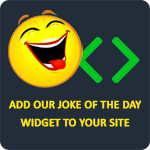 Q: Why did Miley and Liam break up?
A: It just wasn't twerking.
Anonymous
Fe = Iron.
Male = Man.
Fe + Male = Iron Man.
I have been having sex with Iron Man.
Fred
Q: Why do blonde girls walk in groups of odd numbers?
A: Because they can't even!
Jojo C
Does anyone remember the Swatch, a watch made in Switzerland? Thank god Croatia didn't come up with the idea first. Just imagine if someone were to ask you what time is it? "Oh pardon me while I look at my crotch."
Mark My Words
Why did Mickey Mouse go to space? To visit Pluto.
panorama14