Categories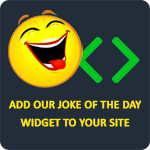 What's green and sings? Britney Spearagus.
atovar626
Celine Dion walks in a bar. The bartender asks, "Why the long face?"
Meggoty
What type of meat does Lady GaGa eat? Raw raw raw huh haa!
narasek
Yo momma is so fat Miley Cyrus uses her as a wreaking ball.
Anonymous
Yo mama so ugly she's the reason Sonic runs fast.
Anonymous