Categories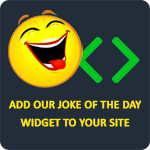 Q: What do the starship Enterprise and toilet paper have in common?
A: They both probe Uranus and wipe out Klingons.
Mark My Words
How do you find Ronald McDonald at a nude beach? You look for the sesame seed buns!
turtle91
Q: How did the frog die?
A: He Kermit suicide.
CrayolaRainbow20
The New Jersey 'Tanning Mom' has recently create a doll and called it the 'Tanorexia' doll. The doll was so ugly, it turned Ken gay.
aperkins
What's the difference between Tiger Woods and the Titanic? Only 15,000 people went down on the Titanic.
20jv10