Categories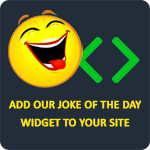 What's green and sings? Britney Spearagus.
atovar626
Celine Dion walks in a bar. The bartender asks, "Why the long face?"
Meggoty
What type of meat does Lady GaGa eat? Raw raw raw huh haa!
narasek
Yo mama so ugly she's the reason Sonic runs fast.
Anonymous
Q: What did Gandhi say to the British, after they asked him to move?
A: Nah, mastay.
Anonymous