Categories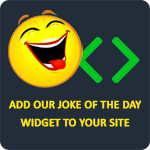 There was a blonde, a redhead, and a brunette. They were all trapped on an island and the nearest shore was 50 miles away. The redhead swam trying to make it to the other shore she swam 15 miles, drowned, and died. The brunette swam 24 miles, drowned, and died. The blonde swam 25 miles, got tired, and swam back.
Donovan
Blonde: "What is the second to last letter of the alphabet?"
Redhead: "Y."
Blonde: "Because I want to know. Why do you have to question everything?!"
laugh_harder lol
Two blondes fell down a hole. One said, "It's dark in here isn't it?" The other replied, "I don't know; I can't see."
Anonymous
Yo momma so stupid it took her four hours to watch "60 Minutes."
matthew and yuriana
Q: Why can't a blonde dial 911?
A: She can't find the eleven.
TheLaughFactory