Categories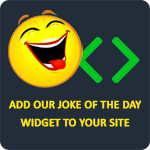 What did God say when he made the first black man? "Damn, I burnt one."
joe to good
Yo momma so stupid she stuck a battery up her ass and said, "I GOT THE POWER!"
GIovanni pinto ramos
Yo momma is so stupid she climbed over a glass wall to see what was on the other side.
Anonymous
There were two cannibals who captured a man. They decided it would be fair if they started eating from opposite ends. After a few minutes, the one who started at the head asked the other one, "How's it going down there?" And the other one replies, "I'm having a ball!"
WhiteFang333
Yo momma is so fat that when she saw a yellow school bus go by full of white kids she ran after it yelling, "TWINKIE!"
the master