Categories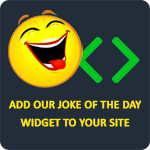 Yo momma is so ugly even Hello Kitty said, "Goodbye" to her
mariela sapon
Yo momma's so fat she needs cheat codes for Wii Fit.
joshdavis1991
Whenever your ex says, "You'll never find someone like me," the answer to that is, "That's the point."
Ascelyn
Roses are red.
Your blood is too.
You look like a monkey
And belong in a zoo.
Do not worry,
I'll be there too.
Not in the cage,
But laughing at you.
Anonymous
Your momma's so ugly, when she goes into a strip club, they pay her to keep her clothes on.
Anonymous