Categories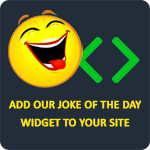 Two blondes fell down a hole. One said, "It's dark in here isn't it?" The other replied, "I don't know; I can't see."
Anonymous
A teacher wanted to teach her students about self-esteem, so she asked anyone who thought they were stupid to stand up. One kid stood up and the teacher was surprised. She didn't think anyone would stand up so she asked him, "Why did you stand up?" He answered, "I didn't want to leave you standing up by yourself."
ronald34
Q: Why does Miss Piggy douche with Kool-Aid and vinegar?
A: Because Kermit likes to eat sweet and sour pork.
Devin Smof
Q: How many Mexicans does it take to change a lightbulb?
A: Just Juan.
Anonymous
Yo momma is so dumb she tripped over a cordless phone.
Anonymous