Categories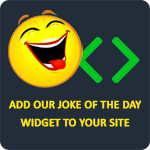 A few months after his parents were divorced, little Johnny passed by his mom's bedroom and saw her rubbing her body and moaning, "I need a man, I need a man!" Over the next couple of months, he saw her doing this several times. One day, he came home from school and heard her moaning. When he peeked into her bedroom, he saw a man on top of her. Little Johnny ran into his room, took off his clothes, threw himself on his bed, started stroking himself, and moaning, "Ohh, I need a bike! I need a bike!"
kandue0962
Late one night, a preacher was driving on a country road and had a wreck. A farmer stopped and said, "Sir, are you okay?" The preacher said, "Yes, I had the Lord riding with me." The farmer said, "Well, you better let him ride with me, because you're gonna kill him."
Anonymous
A boy says to a girl, "So, sex at my place?" "Yeah!" "Okay, but I sleep in a bunk bed with my younger brother, and he thinks we're making sandwiches, so we have to have a code. Cheese means faster and tomato means harder, okay?" Later on the girl is yelling, "Cheese cheese, tomato tomato!" The younger brother says, "Stop making sandwiches! You're getting mayo all over my bed!"
jalvarez100
Q: Why did they have to bury George Washington standing up?
A: Because he could never lie.
Anonymous
Yo momma's so fat, that when she fell, no one was laughing but the ground was cracking up.
LaughFactory