Categories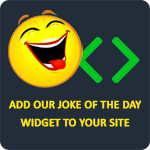 Why do women make better soldiers? Because they can bleed for a week and not die.
srehak1
Your momma is so ugly she made One Direction go another direction.
Anonymous
Why are asprins white? Because they work!
ScottBackman
Yo momma is so fat when she sat on WalMart, she lowered the prices.
zacky
Yo momma's so stupid, she put two quarters in her ears and thought she was listening to 50 Cent.
marquez007