Categories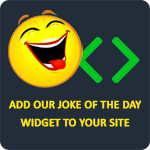 Yo momma is so stupid when an intruder broke into her house, she ran downstairs, dialed 9-1-1 on the microwave, and couldn't find the "CALL" button.
Anonymous
Contest in a girl's college: write a short story which contains religion, sex and mystery.
Winner's story: "Oh god, I am pregnant, I wonder who did it."
marcus walker
Q: Why can't a blonde dial 911?
A: She can't find the eleven.
TheLaughFactory
A robber comes into the store & steals a TV. A blonde runs after him and says, "Wait, you forgot the remote!"
standbyme23
A man saw a lady with big breasts. He asked, "Excuse me, can I bite your breasts for $1000?" She agrees, so they go to a secluded corner. She opens her blouse and the man puts his face in her breasts for 10 minutes." Eventually the lady asks, "Aren't you gonna bite them?" He replies, "No, it's too expensive."
Alliah Anderson