Categories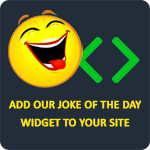 This is the true story of George Phillips of Meridian, Mississippi, who was going to bed when his wife told him that he'd left the light on in the shed. George opened the door to go turn off the light but saw there were people in the shed in the process of stealing things.

He immediately phoned the police, who asked, "Is someone in your house?" and George said, "No," and explained the situation. Then they explained that all patrols were busy, and that he should simply lock his door and an officer would be there when available.

George said, "Okay," hung up, counted to 30, and phoned the police again.

"Hello, I just called you a few seconds ago because there were people in my shed. Well, you don't have to worry about them now because I've just shot them all."

Then he hung up. Within five minutes three squad cars, an Armed Response unit, and an ambulance showed up. Of course, the police caught the burglars red-handed.

One of the policemen said to George, "I thought you said that you'd shot them!"

George said, "I thought you said there was nobody available!"
Anonymous
Yo momma is so fat, I took a picture of her last Christmas and it's still printing.
Its More Fun In The Philippines!
A blonde, a redhead, and a brunette were all lost in the desert. They found a lamp and rubbed it. A genie popped out and granted them each one wish. The redhead wished to be back home. Poof! She was back home. The brunette wished to be at home with her family. Poof! She was back home with her family. The blonde said, "Awwww, I wish my friends were here."
Donovan
There was a blonde, a redhead, and a brunette. They were all trapped on an island and the nearest shore was 50 miles away. The redhead swam trying to make it to the other shore she swam 15 miles, drowned, and died. The brunette swam 24 miles, drowned, and died. The blonde swam 25 miles, got tired, and swam back.
Donovan
Two blondes fell down a hole. One said, "It's dark in here isn't it?" The other replied, "I don't know; I can't see."
Anonymous