Categories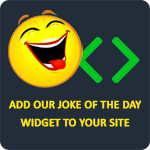 Q: Did you hear about the guy who drank 8 Cokes?
A: He burped 7Up.
Anonymous
My friend thinks he is smart. He told me an onion is the only food that makes you cry, so I threw a coconut at his face.
funny jokes
Yo momma is so stupid she brought a spoon to the super bowl.
Angel Stalone
Yo momma is so fat when she went to KFC the cashier asked, "What size bucket?" and yo momma said, "The one on the roof."
jaelynn leonen
Yo momma is so fat that when she saw a yellow school bus go by full of white kids she ran after it yelling, "TWINKIE!"
the master