Categories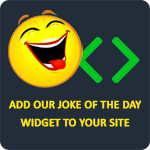 Yo momma is so fat that when she went to the beach a whale swam up and sang, "We are family, even though you're fatter than me."
Anonymous
Yo mamma is so ugly when she tried to join an ugly contest they said, "Sorry, no professionals."
Anonymous
Yo momma's so fat and old when God said, "Let there be light," he asked your mother to move out of the way.
Anonymous
As an airplane is about to crash, a female passenger jumps up frantically and announces, "If I'm going to die, I want to die feeling like a woman." She removes all her clothing and asks, "Is there someone on this plane who is man enough to make me feel like a woman?" A man stands up, removes his shirt and says, "Here, iron this!".
cdiesel1208
Why do women make better soldiers? Because they can bleed for a week and not die.
srehak1