Categories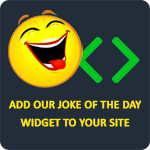 Yo momma is so fat that Dora can't even explore her!
Haydenjr1
Yo momma's so stupid, she put two quarters in her ears and thought she was listening to 50 Cent.
marquez007
Yo momma is so fat her bellybutton gets home 15 minutes before she does.
Anonymous
Yo momma is so hairy, when she went to the movie theater to see Star Wars, everybody screamed and said, "IT'S CHEWBACCA!"
Angel Stalone
Yo momma is so stupid she climbed over a glass wall to see what was on the other side.
Anonymous