Categories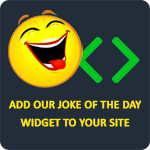 What happens to a frog's car when it breaks down?
It gets toad away.
ZDW
Yo momma's so fat and old when God said, "Let there be light," he asked your mother to move out of the way.
Anonymous
Did you hear about the guy whose whole left side was cut off? He's all right now.
LOLLYPOP
What did God say when he made the first black man? "Damn, I burnt one."
joe to good
Roses are red.
Your blood is too.
You look like a monkey
And belong in a zoo.
Do not worry,
I'll be there too.
Not in the cage,
But laughing at you.
Anonymous