Categories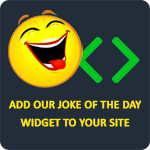 A black Jewish boy runs home from school one day and asks his father, "Daddy, am I more Jewish or more black?" The dad replies, "Why do you want to know, son?" "Because a kid at school is selling a bike for $50 and I want to know if I should talk him down to $40 or just steal it!"
Anonymous
Yo mamma is so ugly when she took a bath the water jumped out.
zacky
Yo momma so stupid she stuck a battery up her ass and said, "I GOT THE POWER!"
GIovanni pinto ramos
Yo momma is so fat, when she sat on an iPod, she made the iPad!
My mom
Yo mamma is so fat she doesn't need the internet, because she's already world wide.
Anonymous