Categories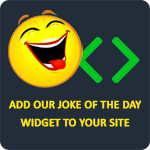 Wife: "How would you describe me?"
Husband: "ABCDEFGHIJK."
Wife: "What does that mean?"
Husband: "Adorable, beautiful, cute, delightful, elegant, fashionable, gorgeous, and hot."
Wife: "Aw, thank you, but what about IJK?"
Husband: "I'm just kidding!"
tiya
Teacher: "Kids,what does the chicken give you?"
Student: "Meat!"
Teacher: "Very good! Now what does the pig give you?"
Student: "Bacon!"
Teacher: "Great! And what does the fat cow give you?"
Student: "Homework!"
Anonymous
Roses are red.
Your blood is too.
You look like a monkey
And belong in a zoo.
Do not worry,
I'll be there too.
Not in the cage,
But laughing at you.
Anonymous
Wife: "I look fat. Can you give me a compliment?"
Husband: "You have perfect eyesight."
coloured pencils
Yo momma is so fat, I took a picture of her last Christmas and it's still printing.
Its More Fun In The Philippines!