Categories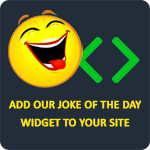 A man was having premature ejaculation problems so he went to the doctor. The doctor said, "When you feel like you are getting ready to ejaculate, try startling yourself." That same day the man went to the store and bought himself a starter pistol and ran home to his wife. That night the two were having sex and found themselves in the 69 position. The man felt the urge to ejaculate and fired the starter pistol. The next day he went back to the doctor who asked how it went. The man answered, "Not well. When I fired the pistol, my wife pooped on my face, bit three inches off my penis, and my neighbor came out of the closet with his hands in the air."
Oure
A couple are rushing into the hospital because the wife is going into labor. As they walk, a doctor says to them that he has invented a machine that splits the pain between the mother and father. They agree to it and are led into a room where they get hooked up to the machine. The doctor starts it off at 20% split towards the father. The wife says, "Oh, that's actually better." The husband says he can't feel anything. Then the doctor turns it to 50% and the wife says that it doesn't hurt nearly as much. The husband says he sill can't feel anything. The Doctor, now encouraged, turns it up to 100%. The husband still can't feel anything, and the wife is really happy, because there is now no pain for her. The baby is born. The couple go home and find the postman groaning in pain on the doorstep.
MikeyBoi
Wife: "I look fat. Can you give me a compliment?"
Husband: "You have perfect eyesight."
coloured pencils
Roses are red.
Your blood is too.
You look like a monkey
And belong in a zoo.
Do not worry,
I'll be there too.
Not in the cage,
But laughing at you.
Anonymous
A blonde, brunette and redhead were smoking cigarettes one afternoon. The blonde had Camels, redhead had Marlboros, and the brunette had Kools. It began to pour down raining, so the redhead and brunette both pull out condoms and put them on their cigarettes. The blonde asks, "What are you doing?" and they reply, "We're saving it for later." Impressed, and in a hurry, the blonde goes to the nearest store and asks for a condom. The clerk says "What size: small, medium, or large?" She answers, "I don't know, one to fit a camel?"
Tom K.