Categories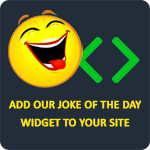 Q: What's the only positive thing about living in the ghetto?
A: Pregnancy tests.
ThundaMickeySizzle
What happens if a Jew with an erection walks face first into a wall? He breaks his nose.
rexrox
78% of black men like sex in the shower. The other 22% haven't been to prison yet.
Doug
How do you starve a black person? Put their food stamp card under their workboots!
Anonymous
A Mexican, a Cuban, and a Chinese guy are riding in a truck. Who's driving? Immigration.
jhonda