Categories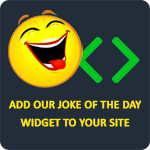 Q: What's the only positive thing about living in the ghetto?
A: Pregnancy tests.
ThundaMickeySizzle
What happens if a Jew with an erection walks face first into a wall? He breaks his nose.
rexrox
Two Jews walk into a bar and ask for some water. Why? Because its free.
JoshCatanzariti
What do the Jews hate most about the Holocaust? THE COST!!!
ebrahima
What's the difference between an Irish wedding and an Irish wake? One less drunk Irishman.
TheLaughFactory