Categories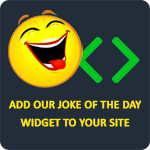 Mexico doesn't win Olympic medals because all the best runners, jumpers, and swimmers are in America.
Anonymous
Q: What do you call a stupid Chinese prostitute?
A: Wun Dum Ho.
Anonymous
Q: What's the only positive thing about living in the ghetto?
A: Pregnancy tests.
ThundaMickeySizzle
Why are we so sure that Eve was African? If she were white, she wouldn't have eaten that apple! She would say, "Is this organic? What would Oprah do?" If she had been Asian, she'd have eaten the damn snake!
Kwame
What do you call two Mexicans playing basketball? Juan on Juan.
canelookn4candy