Categories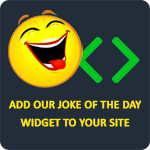 Q: When is the only time you can smack an ugly woman in the face?
A: When her mustache is on fire.
le moi semenski
Q: What do black people and sperm have in common?
A: Only one in a million work.
Anonymous
An Asian lady went into labor and her child came out black. The doctor asked her if she picked a name for the baby and she said, "Yea, Som Ting Wong!" (Something's wrong)
jphilip2
Don't be racist; racism is a crime; and crime is for black people.
yo mama
A guy believed that his wife is cheating on him, so he hired a private investigator. The cheapest he could find was a Chinese man. This was the Chinese PI's report about what he found: "Most honorable, sir. You leave house. I watch house. He come to house. I watch. He and she leave house. I follow. He and she go in hotel. I climb tree. I look in window. He kiss she. He strip she. She strip he. He play with she. She play with he. I play with me. I fall out tree. I not see. No fee. Cheng Lee."
lexi moss