Categories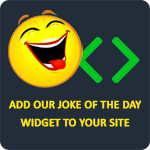 Q: Why are black people so good at basketball?
A: They are good at running, stealing, and shooting.
Tyler Harrison
Q: What do black people and sperm have in common?
A: Only one in a million work.
Anonymous
Q: Why did only 1,800 Mexicans show up to the Battle of the Alamo?
A: They only had two vans.
Anonymous
Q: What's the difference between a black man and Batman?
A: Batman can go inside a store without Robin.
Anonymous
Q: What do you call a stupid Chinese prostitute?
A: Wun Dum Ho.
Anonymous