Categories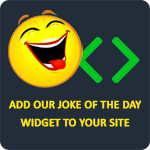 Why do Canadian's do it doggystyle? So they can both watch the hockey game.
pdaddy86
Q: Why did only 1,800 Mexicans show up to the Battle of the Alamo?
A: They only had two vans.
Anonymous
Q: What do you call a stupid Chinese prostitute?
A: Wun Dum Ho.
Anonymous
Q: What's the only positive thing about living in the ghetto?
A: Pregnancy tests.
ThundaMickeySizzle
Q: What do black people and sperm have in common?
A: Only one in a million work.
Anonymous