Categories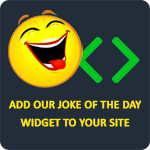 Q: What do you call a stupid Chinese prostitute?
A: Wun Dum Ho.
Anonymous
What do you call two Mexicans playing basketball? Juan on Juan.
canelookn4candy
Why are we so sure that Eve was African? If she were white, she wouldn't have eaten that apple! She would say, "Is this organic? What would Oprah do?" If she had been Asian, she'd have eaten the damn snake!
Kwame
Q: What's the only positive thing about living in the ghetto?
A: Pregnancy tests.
ThundaMickeySizzle
What happens if a Jew with an erection walks face first into a wall? He breaks his nose.
rexrox