Categories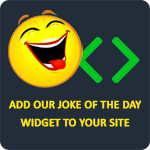 Q: What do black people and sperm have in common?
A: Only one in a million work.
Anonymous
Q: Why are black people so good at basketball?
A: They are good at running, stealing, and shooting.
Tyler Harrison
Why are we so sure that Eve was African? If she were white, she wouldn't have eaten that apple! She would say, "Is this organic? What would Oprah do?" If she had been Asian, she'd have eaten the damn snake!
Kwame
What happens if a Jew with an erection walks face first into a wall? He breaks his nose.
rexrox
What do you call two Mexicans playing basketball? Juan on Juan.
canelookn4candy