Categories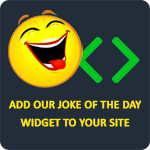 How do you get an Iranian out of a bathtub? You turn on the water.
Anonymous
Q: What's the difference between a black man and a park bench?
A: A park bench can support a family of four.
Anonymous
Why does Beyoncé sing "to the left, to the left"? Because black people have no rights!
Anonymous
Women are just like fine wine. I only like the white ones.
AFurrow
A Jewish boy asks his father for $50. The father replies, "$40, what do you need $30 for?"
AlejandroBW