Categories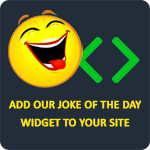 What happens if a Jew with an erection walks face first into a wall? He breaks his nose.
rexrox
What do you call two Mexicans playing basketball? Juan on Juan.
canelookn4candy
What do you call an African-American whose spouse just died? A black widow.
Anonymous
Two Jews walk into a bar and ask for some water. Why? Because its free.
JoshCatanzariti
Q: What do black people and sperm have in common?
A: Only one in a million work.
Anonymous