Categories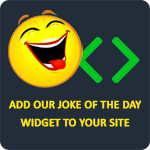 How many cops does it take to arrest a Mexican? Eight. One to carry him, the rest to carry his oranges.
darrenboy2
A Mexican, a Cuban, and a Chinese guy are riding in a truck. Who's driving? Immigration.
jhonda
Q: Why did only 1,800 Mexicans show up to the Battle of the Alamo?
A: They only had two vans.
Anonymous
Women are just like fine wine. I only like the white ones.
AFurrow
School is like a boner. It's long and hard unless you're Asian.
Anonymous