Categories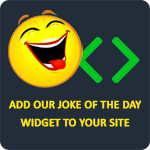 Don't be racist; racism is a crime; and crime is for black people.
yo mama
Q: What's the difference between a black and an Asian?
A: 10 minutes in the oven.
Anonymous
Q: What do you call a bench full of white people?
A: The MLB.
Anonymous
Q: What's the only positive thing about living in the ghetto?
A: Pregnancy tests.
ThundaMickeySizzle
Why do Canadian's do it doggystyle? So they can both watch the hockey game.
pdaddy86