Categories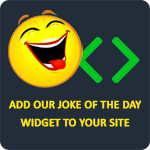 Q: What's the difference between a black and an Asian?
A: 10 minutes in the oven.
Anonymous
Two Jews walk into a bar and ask for some water. Why? Because its free.
JoshCatanzariti
Q: What's the word that starts with an "N" that no one wants to call a black person?
A: Neighbor.
Anonymous
What do you call two Mexicans playing basketball? Juan on Juan.
canelookn4candy
A Mexican, a Cuban, and a Chinese guy are riding in a truck. Who's driving? Immigration.
jhonda