Categories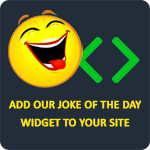 Q: What do you call a bench full of white people?
A: The MLB.
Anonymous
What happens if a Jew with an erection walks face first into a wall? He breaks his nose.
rexrox
Why do Canadian's do it doggystyle? So they can both watch the hockey game.
pdaddy86
Why are we so sure that Eve was African? If she were white, she wouldn't have eaten that apple! She would say, "Is this organic? What would Oprah do?" If she had been Asian, she'd have eaten the damn snake!
Kwame
Q: What did the black boy say when he had diarrhea?
A: "Mommy, why am I melting?!"
ChickenSmackBoy