Categories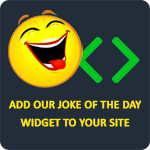 Q: Why are black people so good at basketball?
A: They are good at running, stealing, and shooting.
Tyler Harrison
A Mexican, a Cuban, and a Chinese guy are riding in a truck. Who's driving? Immigration.
jhonda
What do the Jews hate most about the Holocaust? THE COST!!!
ebrahima
Q: What's the difference between a black and an Asian?
A: 10 minutes in the oven.
Anonymous
Q: What do you call a bench full of white people?
A: The MLB.
Anonymous