Categories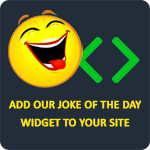 Two Jews walk into a bar and ask for some water. Why? Because its free.
JoshCatanzariti
A Mexican, a Cuban, and a Chinese guy are riding in a truck. Who's driving? Immigration.
jhonda
Reporter: "Excuse me, may I interview you?"
Man: "Yes!"
Reporter: "Name?"
Man: "Abdul Al-Rhazim."
Reporter: "Sex?"
Man: "Three to five times a week."
Reporter: "No no! I mean male or female?"
Man: "Yes, male, female... sometimes camel."
Reporter: "Holy cow!"
Man: "Yes, cow, sheep... animals in general."
Reporter: "But isn't that hostile?"
Man: "Yes, horse style, dog style, any style."
Reporter: "Oh dear!"
Man: "No, no deer. Deer run too fast. Hard to catch."
Dhunganasaroj3
What do you call two Mexicans playing basketball? Juan on Juan.
canelookn4candy
What do the Jews hate most about the Holocaust? THE COST!!!
ebrahima