Categories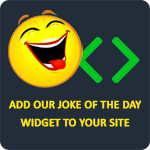 Q: What's the difference between a black man and Batman?
A: Batman can go inside a store without Robin.
Anonymous
How many cops does it take to arrest a Mexican? Eight. One to carry him, the rest to carry his oranges.
darrenboy2
A Jewish boy asks his father for $50. The father replies, "$40, what do you need $30 for?"
AlejandroBW
Women are just like fine wine. I only like the white ones.
AFurrow
What's the difference between an Irish wedding and an Irish wake? One less drunk Irishman.
TheLaughFactory