Categories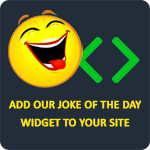 Q: Why are black people so good at basketball?
A: They are good at running, stealing, and shooting.
Tyler Harrison
Women are just like fine wine. I only like the white ones.
AFurrow
A Jewish boy asks his father for $50. The father replies, "$40, what do you need $30 for?"
AlejandroBW
Why did the Mexican guy throw his wife off of a cliff? Tequila!
dmoody
A friend of mine got in trouble for punching an african-american woman. In his defense, he was told to go to Home Depot and get a black and decker.

Herbert McCay