Categories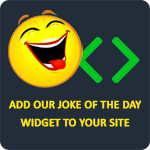 Q: What do you call a black dude with a regular job, who doesn't drive a lowrider, sleeps in the same bed every night, doesn't collect welfare, and doesn't rape White women?
A: An Inmate
softwars
Q: What do black people and sperm have in common?
A: Only one in a million work.
Anonymous
I am from the Middle East and when I was a kid, I had a bomb sniffing dog. It died of an overdose.
Jamalhattar
I shop for shoes the way black men hit on women. It has to jump out and grab me.
NailedIt
Q: How do you distinguish an arab from a terrorist?
A: You don't ..... that's the problem!
softwars