Categories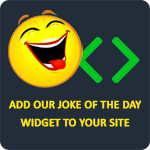 What do you call a black guy flying a plane? A pilot, you racist.
mahamottidjinn
How many mexicans does it take to build a roof? Juan.
Anonymous
Q: What do black people and sperm have in common?
A: Only one in a million work.
Anonymous
Q: How do you distinguish an arab from a terrorist?
A: You don't ..... that's the problem!
softwars
Q: What's the difference between a black and an Asian?
A: 10 minutes in the oven.
Anonymous