Categories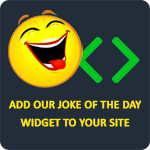 Q: What did the black kid get for Christmas?
A: Your bike.
Anonymous
What do you call an African-American whose spouse just died? A black widow.
Anonymous
A Jewish boy asks his father for $50. The father replies, "$40, what do you need $30 for?"
AlejandroBW
Q: How does a black girl tell if she is pregnant? A: When she pulls the tampon out all the cotton is picked.
Anonymous
How many cops does it take to arrest a Mexican? Eight. One to carry him, the rest to carry his oranges.
darrenboy2