Categories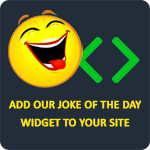 Q: What did the black boy say when he had diarrhea?
A: "Mommy, why am I melting?!"
ChickenSmackBoy
A guy believed that his wife is cheating on him, so he hired a private investigator. The cheapest he could find was a Chinese man. This was the Chinese PI's report about what he found: "Most honorable, sir. You leave house. I watch house. He come to house. I watch. He and she leave house. I follow. He and she go in hotel. I climb tree. I look in window. He kiss she. He strip she. She strip he. He play with she. She play with he. I play with me. I fall out tree. I not see. No fee. Cheng Lee."
lexi moss
Women are just like fine wine. I only like the white ones.
AFurrow
Q: What do you call a black dude with a regular job, who doesn't drive a lowrider, sleeps in the same bed every night, doesn't collect welfare, and doesn't rape White women?
A: An Inmate
softwars
Q: How do you distinguish an arab from a terrorist?
A: You don't ..... that's the problem!
softwars