Categories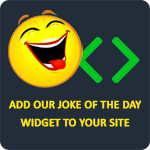 Why did the Mexican guy throw his wife off of a cliff? Tequila!
dmoody
Don't be racist; racism is a crime; and crime is for black people.
yo mama
Q: What did the black boy say when he had diarrhea?
A: "Mommy, why am I melting?!"
ChickenSmackBoy
Q: How do you distinguish an arab from a terrorist?
A: You don't ..... that's the problem!
softwars
Q: What did the cholo say when the house fell on him?
A: "Get off me, homes!"
Brian Reppin Sur 13