Categories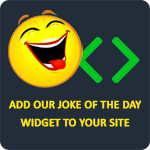 Q: How do you distinguish an arab from a terrorist?
A: You don't ..... that's the problem!
softwars
How many cops does it take to change a light bulb? One, unless it's a black bulb, then he'll call for backup!
IanSalmon
What do you call a Greek with 500 girlfriends? A shepherd.
Anonymous
Q: How does a black girl tell if she is pregnant? A: When she pulls the tampon out all the cotton is picked.
Anonymous
A friend of mine got in trouble for punching an african-american woman. In his defense, he was told to go to Home Depot and get a black and decker.

Herbert McCay