Categories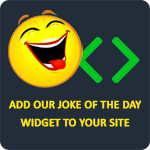 How many mexicans does it take to build a roof? Juan.
Anonymous
What do you call a black guy flying a plane? A pilot, you racist.
mahamottidjinn
Q: Where do black people wear suits?
A: Courts & coffins
softwars
Q: What did the cholo say when the house fell on him?
A: "Get off me, homes!"
Brian Reppin Sur 13
Q: Why are black people so good at basketball?
A: They are good at running, stealing, and shooting.
Tyler Harrison