Categories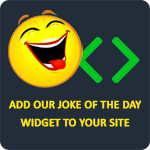 I am from the Middle East and when I was a kid, I had a bomb sniffing dog. It died of an overdose.
Jamalhattar
Q: What did the cholo say when the house fell on him?
A: "Get off me, homes!"
Brian Reppin Sur 13
Q: Where do black people wear suits?
A: Courts & coffins
softwars
Q: What's the difference between a black man and Batman?
A: Batman can go inside a store without Robin.
Anonymous
I shop for shoes the way black men hit on women. It has to jump out and grab me.
NailedIt