Categories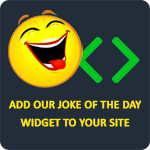 Q: Where do black people wear suits?
A: Courts & coffins
softwars
Why can't Polish farmers raise chickens? They plant the eggs too deep.
Anonymous
Why do Jewish people love air? Because it's free.
tangilberta
Q: What did the cholo say when the house fell on him?
A: "Get off me, homes!"
Brian Reppin Sur 13
Why don't Mexicans Like to barbeque? Because the beans fall through the grill.
Redzephyr23