Categories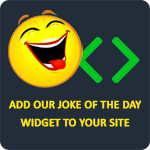 Q: What did the cholo say when the house fell on him?
A: "Get off me, homes!"
Brian Reppin Sur 13
A baby duck and a baby skunk finish crossing the freeway after just narrowly escaping death. Their families however were all killed by a big-rig. Upon reaching the other side, the little duck tells the baby skunk, "My parents both died and didn't tell me what I am." "Well," says the baby skunk, "You are yellow and you have a bill and webbed feet. You must be a duck." The duck thanked him. The baby skunk then tells the duck, "You know what, my parents didn't tell me what I am either." "Well," says the baby duck, "You're not quite black and you're not quite white and you smell bad. You must be Mexican."
Mark My Words
Q: What did the black kid get for Christmas?
A: Your bike.
Anonymous
What's an Irish seven course dinner? A six-pack and a potato.
Anonymous
How do you get an Iranian out of a bathtub? You turn on the water.
Anonymous