Categories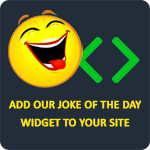 Q: What's the difference between a black man and Batman?
A: Batman can go inside a store without Robin.
Anonymous
What do you call a black guy flying a plane? A pilot, you racist.
mahamottidjinn
Q. What s the Mexican version of One Direction
A. Juan Direction
Anonymous
How many mexicans does it take to build a roof? Juan.
Anonymous
Why do Jewish people love air? Because it's free.
tangilberta