Categories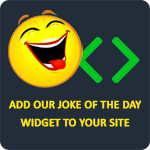 Don't be racist; racism is a crime; and crime is for black people.
yo mama
A guy believed that his wife is cheating on him, so he hired a private investigator. The cheapest he could find was a Chinese man. This was the Chinese PI's report about what he found: "Most honorable, sir. You leave house. I watch house. He come to house. I watch. He and she leave house. I follow. He and she go in hotel. I climb tree. I look in window. He kiss she. He strip she. She strip he. He play with she. She play with he. I play with me. I fall out tree. I not see. No fee. Cheng Lee."
lexi moss
Q: What did the black kid get for Christmas?
A: Your bike.
Anonymous
Being Asian and a woman definitely has its advantages. For example, when you've had a few drinks and have to drive home past midnight, you think you're driving perfectly fine, but in reality you're not. Next thing you know, there's a cop. The cop sees you and doesn't even bother pulling you over, let alone giving you a ticket. Why? Well, he's probably thinking, "This person's not under the influence, it's just an Asian woman driving!"
grrrbernyyy
Q: Where do black people wear suits?
A: Courts & coffins
softwars