Categories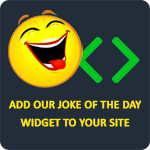 You know why we don't have Mexican Astronauts? It's because the countdown goes like this, "10 9 8 7 6 5 4 3 2 1 Launch! Lonch!?!? Vamos a comer..."
Jha00138
What do you call a Greek with 500 girlfriends? A shepherd.
Anonymous
Did you hear about the Iranian who locked himself out of his car? It took three hours to get his family out of it.
Anonymous
Why do Jewish people love air? Because it's free.
tangilberta
Have you heard about the two gay Irishmen? Mike Fitzpatrick and Patrick Fitzmike.
BigRed