Categories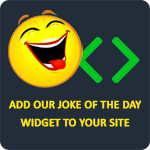 Q: Why are black people so good at basketball? A: Because they can shoot, steal, and run.
Phillip M
Q: Would a white or black kindergartner have a bigger dick?
A: The black one because he's 20.
DJH
Q: Do you know who was the first black guy to admit he is the father?
A: Darth Vader.
Gabe Neaveill
Q: What do you call a black robot?
A: Tydrone.
conoromeara
Q: What do you call a Filipino contortionist?
A: A Manila folder.
Mark My Words