Categories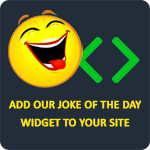 Q: Why do Chinese people not have phone books?
A: Because you might wing the wong number.
Anonymous
What do you call a good-looking Armenian? Lucky.
Anonymous
I've heard opinions of many people in my life who are under the perception that Irish Catholics are hands down the most prejudice people on this earth. Well, I'm here to set that rumor straight once and for all. As my Irish born grandmother from Donegal always used to say, ''Why no! How ridiculous! The Irish prejudice? Oh my, that is not true. We think less of all of you equally without regard to who you are!"
Sagiicorn
Q: Why are black people so fast? A: Because all the slow ones are in jail.
Big D
Why do Mexicans eat beans for dinner? So they can take bubble baths!
Anonymous