Categories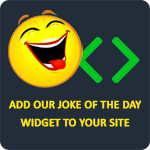 Q: Why don't Black people take free cruises?
A: Because they aren't falling for that one again.
Kanyon Smart
Q: What's the difference between a Mexican and a book?
A: A book has papers.
the internet
What time do Chinese people go to the dentist? Tooth hurty (2:30)
nedg5523
Q: What is the difference between the words "select" and "choose?"
A: "Select" is when you pick something and "choose" is what Mexicans put on their feet.
Joephace (Joe) Wogu
Q: What do you call a blind German?
A: A not-see (Nazi).
Tyler Harrison