Categories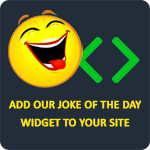 Q: What is the difference between a white Jew and a black Jew?
A: The black Jew has to sit in the back of the oven.
Anonymous
If Tarzan and Jane were Jewish, what would Cheetah be? A fur coat.
brode1627
Q: Why do Chinese people not have phone books?
A: Because you might wing the wong number.
Anonymous
Q: Why are black people so good at basketball? A: Because they can shoot, steal, and run.
Phillip M
Q: What do you call a cholo with one leg longer than the other?
A: "Not even, homes!"
Brian Reppin Sur 13