Categories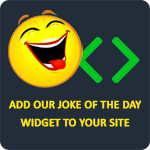 Q: What is the difference between a white Jew and a black Jew?
A: The black Jew has to sit in the back of the oven.
Anonymous
What do you call an Asian drive-by? Cappucino (Cap-a-chino)
paulwasthere
Why does the Polish Navy have glass-bottomed boats? So they can see the old Polish Navy.
Anonymous
What is the sign of inflation? A Volkswagen with 12 Latinos in it.
Anonymous
Q: What do you call a Mexican stuck in quicksand? A: Cinco.
Jo Jo the clown