Categories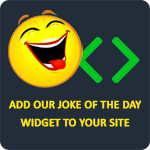 Q: What do you call a Mexican stuck in quicksand? A: Cinco.
Jo Jo the clown
What do you call a mexican shopping at Nordstrom's? Lost......
1RTSANCHEZ
A group of Cro-Magnons are standing on a cliff, looking a group of Neanderthals and say,"How many Neanderthals does it take to light a fire?" The answer is none they don't have it yet.
Repor9
What do you call a good-looking Armenian? Lucky.
Anonymous
Q: Why do Chinese people not have phone books?
A: Because you might wing the wong number.
Anonymous