Categories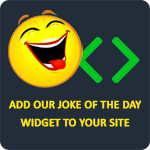 Q: What is the difference between the words "select" and "choose?"
A: "Select" is when you pick something and "choose" is what Mexicans put on their feet.
Joephace (Joe) Wogu
What is the sign of inflation? A Volkswagen with 12 Latinos in it.
Anonymous
Q: What do you call a Mexican stuck in quicksand? A: Cinco.
Jo Jo the clown
Q: Why do Chinese people not have phone books?
A: Because you might wing the wong number.
Anonymous
A black man is lost in the forest. A hunter finds him and says, "Excuse me, sir. Can you ax me a tree?" The black man says, "No, but I can ax you a question?"
Sidrik chur