Categories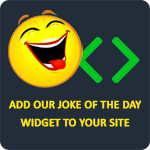 Q: What do you call a Filipino contortionist?
A: A Manila folder.
Mark My Words
Q: Would a white or black kindergartner have a bigger dick?
A: The black one because he's 20.
DJH
Q: What do you call a black robot?
A: Tydrone.
conoromeara
Q: How does every racist joke start?
A: By looking over your shoulder.
Anonymous
Two Jews walked into a bar. It was busy. So they bought it.
hyenachief