Categories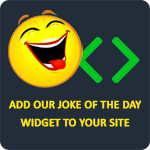 Q: What is the difference between a white Jew and a black Jew?
A: The black Jew has to sit in the back of the oven.
Anonymous
Nazi foreplay? "Don't scream or I'll kill you."
Anonymous
Q: Why do Asians women have small breasts?
A: Because their parents only allow A's.
Christian Ramos
Q: Why don't Black people take free cruises?
A: Because they aren't falling for that one again.
Kanyon Smart
Q: What is the difference between the words "select" and "choose?"
A: "Select" is when you pick something and "choose" is what Mexicans put on their feet.
Joephace (Joe) Wogu