Categories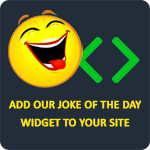 Q: What is the difference between a white Jew and a black Jew?
A: The black Jew has to sit in the back of the oven.
Anonymous
A guy decides to do something nice for his girlfriend before they leave on vacation so he gets her name tattooed on his penis. He comes home and shows it to her. She looks at it and says, "That's great, sweetie, but what is 'Wy'?" He tells her to rub it and as she does she sees it actually reads "Wendy." When they arrive at Montego Bay, the couple are walking along a nude beach and the boyfriend notices a black guy with "Wy" on his penis. He asks the man if he also has a girlfriend named Wendy. The black guy laughs and says, "Nah, mon, mine says 'Welcome to Jamaica have a nice day.'"
Oren Lang
Q: Why don't Black people take free cruises?
A: Because they aren't falling for that one again.
Kanyon Smart
Q: What is the difference between the words "select" and "choose?"
A: "Select" is when you pick something and "choose" is what Mexicans put on their feet.
Joephace (Joe) Wogu
What time do Chinese people go to the dentist? Tooth hurty (2:30)
nedg5523