Categories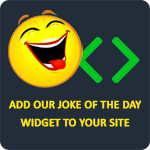 Q: What do you call a black robot?
A: Tydrone.
conoromeara
Two Jews walked into a bar. It was busy. So they bought it.
hyenachief
What did the Mexican fire chief name his two sons? Hose A and Hose B!
OussiStyle
Q: Would a white or black kindergartner have a bigger dick?
A: The black one because he's 20.
DJH
How does a Jewish pedophile hunt for children? "Hen kid, want to buy some candy?"
absolumer