Categories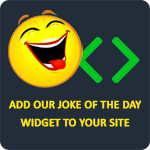 Q: What's the difference between a Mexican and a book?
A: A book has papers.
the internet
A robber sticks his gun in a Scotsman's ribs and demands, "Your money or your life!" When after a moment there is no answer, he repeats his demand, "Your money or your life!" to which the Scotsman replies, "I'm thinking it over!"
jackrwilson
What do you call a Mexican basketball player? Mexi-cant.
flaca1653
Q: What happens when you stick your hand in a jar of jelly beans?
A: The black one steals your watch.
orozcom
What do you call an Asian drive-by? Cappucino (Cap-a-chino)
paulwasthere