Categories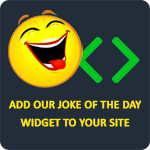 Q: What's the difference between a black man and a park bench?
A: A park bench can support a family of four.
Anonymous
Q: Why do black people hate country music?
A: Because when they hear the word "hoedown" they think their sister got shot.
Daniel S.
A black guy walks into a bar with a parrot on his shoulder and asks for a beer. The bartender brings a beer and notices the parrot on his shoulder and says, "Hey that's really neat. Where did you get it?" The parrot responds, "In the jungle, there's millions of them."
bruinsman
Why did Hitler kill himself? Because he saw his gas bill.
Mahachoo
Q: Why did President Obama get two terms?
A: Because every black man gets a longer sentence.
CHRIS