Categories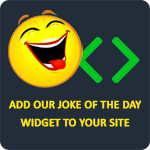 School is like a boner. It's long and hard unless you're Asian.
Anonymous
Q: Why do black people hate country music?
A: Because when they hear the word "hoedown" they think their sister got shot.
Daniel S.
Q: What's the difference between a black man and a park bench?
A: A park bench can support a family of four.
Anonymous
Why did Hitler kill himself? Because he saw his gas bill.
Mahachoo
Q: How many Mexicans does it take to change a lightbulb?
A: Just Juan.
Anonymous