Categories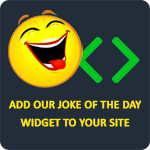 Q: Why do black people hate country music?
A: Because when they hear the word "hoedown" they think their sister got shot.
Daniel S.
Q: How many Mexicans does it take to change a lightbulb?
A: Just Juan.
Anonymous
Why did Hitler kill himself? Because he saw his gas bill.
Mahachoo
Q: What's the difference between a black man and a park bench?
A: A park bench can support a family of four.
Anonymous
A cowboy walks into a bar, sits down, and asks for a shot. Across the bar, a Mexican man is sitting and glaring at the cowboy. The cowboy takes the shot and slams the shot glass down on the counter, yelling, "TGIF!" The Mexican orders a shot, takes it, and slams his glass down, yelling, "SPIT!" The cowboy looks over at him and notices the Mexican guy is still staring at him. The cowboy once again orders a shot, slams it down, and yells again "TGIF!" Once again, the Mexican orders a shot, slams it down after consuming it, and yells out, "SPIT!" This goes on for a while, and the bartender stands puzzled and annoyed. Finally, the bartender asks the cowboy, "Just checking, but do you know what TGIF means?" and the cowboy replies, "Hell ya I know what it means, 'Thank God It's Friday!'" The bartender asks the Mexican guy, "Okay, so what does 'SPIT' mean?" and the Mexican replies, "Stupid Pendejo It's Thursday!"
raulg