Categories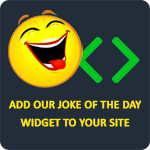 What do you call a black pilot flying a plane? A pilot, you racist.
tmceachern28
There were three guys in Hell - Iranian, American, and a Chinese man. They asked Satan to let them call their family. The American called and talked for 10 minutes. He payed $1,000. The Chinaman called and talked for 15 minutes. He payed $2,000. The Iranian talked for an hour and only paid $10. The other men complained and Satan responded, "A call from Hell to Hell is local."
alanwake
Q: What's the difference between a black man and a park bench?
A: A park bench can support a family of four.
Anonymous
Why did so many black men get killed in Vietnam? When the generals would yell, "Get down!" they would all start dancing.
cleesix225
What do you call a Jewish homosexual? A He-blew.
tddorosh