Categories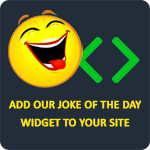 What do you call a black pilot flying a plane? A pilot, you racist.
tmceachern28
What do you call a Jewish homosexual? A He-blew.
tddorosh
Q: Why do black people hate country music?
A: Because when they hear the word "hoedown" they think their sister got shot.
Daniel S.
Why did so many black men get killed in Vietnam? When the generals would yell, "Get down!" they would all start dancing.
cleesix225
How did the Mexican girl get pregnant? Her teacher told her to do an essay.
TAYABOO