Categories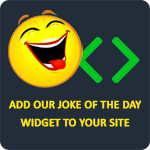 My uncle was a racist piano player, all his work sounded awful because he skipped all the black keys.
TonyYancey
Q: When is the only time you can smack an ugly woman in the face?
A: When her mustache is on fire.
le moi semenski
I work at a survey place, and I have to ask people for their race. People get so upset when you ask them for their race. "Mam, what is your race?" "Now how da' hell is you gon' ask me dat?" "Okay, so you're African American."
roberttejada91
Where do you send Jewish kids with Attention Deficit Disorder? Concentration Camp!
jasonblanton
How was copper wire invented? Two jews fighting over a penny.
vctrnavejas