Categories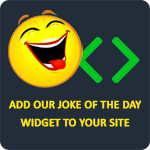 What do you call a Mexican with a rubber toe? Roberto
john0525
There was a redneckwho hit every black man he saw with his truck. One day he saw a priest walking down the road and thought, "For all the bad things I done, let me give this priest a ride." So he picked the priest up and they drove along. The redneck saw a black guy down the road and decided he would pretend to fall asleep and so the priest would think it was an accident. The redneck closed his eyes and heard a loud bang. "What happened?" he asked. "You missed him," the priest said, "but I got him with the door."
Anonymous
Why do Mexican kids eat tamales on Christmas? So they can have something to unwrap.
Gavin89
Why do Canadian's do it doggystyle? So they can both watch the hockey game.
pdaddy86
What do you call an African-American whose spouse just died? A black widow.
Anonymous