Categories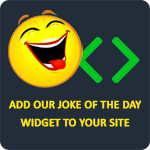 School is like a boner. It's long and hard unless you're Asian.
Anonymous
I work at a survey place, and I have to ask people for their race. People get so upset when you ask them for their race. "Mam, what is your race?" "Now how da' hell is you gon' ask me dat?" "Okay, so you're African American."
roberttejada91
Q: Why can't Mexicans play Uno?
A: They always steal the green cards.
Anonymous
How do you starve a black person? Put their food stamp card under their workboots!
Anonymous
How was copper wire invented? Two jews fighting over a penny.
vctrnavejas