Categories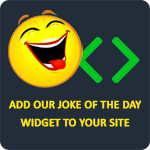 78% of black men like sex in the shower. The other 22% haven't been to prison yet.
Doug
How do you starve a black person? Put their food stamp card under their workboots!
Anonymous
Q: Why can't Mexicans play Uno?
A: They always steal the green cards.
Anonymous
Why does Beyoncé sing "to the left, to the left"? Because black people have no rights!
Anonymous
Mexico doesn't win Olympic medals because all the best runners, jumpers, and swimmers are in America.
Anonymous