Categories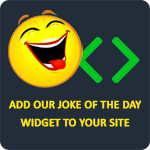 There were three guys in Hell - Iranian, American, and a Chinese man. They asked Satan to let them call their family. The American called and talked for 10 minutes. He payed $1,000. The Chinaman called and talked for 15 minutes. He payed $2,000. The Iranian talked for an hour and only paid $10. The other men complained and Satan responded, "A call from Hell to Hell is local."
alanwake
How do you starve a black person? Put their food stamp card under their workboots!
Anonymous
Q: Why can't Mexicans play Uno?
A: They always steal the green cards.
Anonymous
What do you call a Jewish homosexual? A He-blew.
tddorosh
Mexico doesn't win Olympic medals because all the best runners, jumpers, and swimmers are in America.
Anonymous