Categories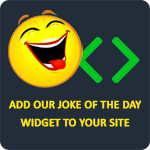 Mexico doesn't win Olympic medals because all the best runners, jumpers, and swimmers are in America.
Anonymous
Q: What is the difference between an illegal immigrant and E.T.?
A: E.T. eventually went home.
raftsdirect
How was copper wire invented? Two jews fighting over a penny.
vctrnavejas
I work at a survey place, and I have to ask people for their race. People get so upset when you ask them for their race. "Mam, what is your race?" "Now how da' hell is you gon' ask me dat?" "Okay, so you're African American."
roberttejada91
Q: When is the only time you can smack an ugly woman in the face?
A: When her mustache is on fire.
le moi semenski