Categories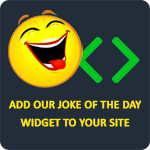 How did the Mexican girl get pregnant? Her teacher told her to do an essay.
TAYABOO
Q: What is the difference between an illegal immigrant and E.T.?
A: E.T. eventually went home.
raftsdirect
Q: How was copper wire invented?
A: Two Jews fighting over a penny.
vctrnavejas
Q: Why are black people so good at basketball?
A: They are good at running, stealing, and shooting.
Tyler Harrison
I work at a survey place, and I have to ask people for their race. People get so upset when you ask them for their race. "Mam, what is your race?" "Now how da' hell is you gon' ask me dat?" "Okay, so you're African American."
roberttejada91