Categories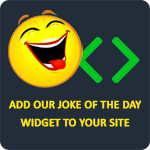 78% of black men like sex in the shower. The other 22% haven't been to prison yet.
Doug
Why do Canadian's do it doggystyle? So they can both watch the hockey game.
pdaddy86
Q: What's the difference between a black man and a park bench?
A: A park bench can support a family of four.
Anonymous
Why does Beyoncé sing "to the left, to the left"? Because black people have no rights!
Anonymous
Q: What is the difference between an illegal immigrant and E.T.?
A: E.T. eventually went home.
raftsdirect