Categories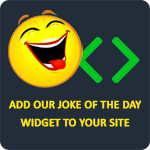 How was copper wire invented? Two jews fighting over a penny.
vctrnavejas
Why does Beyoncé sing "to the left, to the left"? Because black people have no rights!
Anonymous
Where do you send Jewish kids with Attention Deficit Disorder? Concentration Camp!
jasonblanton
Q: What is the difference between an illegal immigrant and E.T.?
A: E.T. eventually went home.
raftsdirect
Why do Mexican kids eat tamales on Christmas? So they can have something to unwrap.
Gavin89