Categories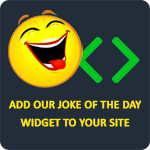 An Asian lady went into labor and her child came out black. The doctor asked her if she picked a name for the baby and she said, "Yea, Som Ting Wong!" (Something's wrong)
jphilip2
How do you starve a black person? Put their food stamp card under their workboots!
Anonymous
What do you call a Mexican with a rubber toe? Roberto
john0525
Q: What is the difference between an illegal immigrant and E.T.?
A: E.T. eventually went home.
raftsdirect
Why does Beyoncé sing "to the left, to the left"? Because black people have no rights!
Anonymous