Categories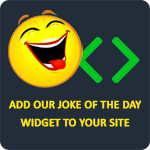 Why does Beyoncé sing "to the left, to the left"? Because black people have no rights!
Anonymous
Q: When is the only time you can smack an ugly woman in the face?
A: When her mustache is on fire.
le moi semenski
How was copper wire invented? Two jews fighting over a penny.
vctrnavejas
Q: What is the difference between an illegal immigrant and E.T.?
A: E.T. eventually went home.
raftsdirect
Where do you send Jewish kids with Attention Deficit Disorder? Concentration Camp!
jasonblanton