Categories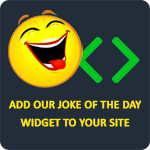 School is like a boner. It's long and hard unless you're Asian.
Anonymous
Why does Beyoncé sing "to the left, to the left"? Because black people have no rights!
Anonymous
Why do Mexican kids eat tamales on Christmas? So they can have something to unwrap.
Gavin89
What do you call a Mexican with a rubber toe? Roberto
john0525
Q: What is the difference between an illegal immigrant and E.T.?
A: E.T. eventually went home.
raftsdirect