Categories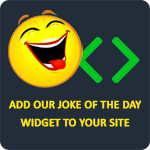 How do you starve a black person? Put their food stamp card under their workboots!
Anonymous
What do you call an African-American whose spouse just died? A black widow.
Anonymous
What do you call two Mexicans playing basketball? Juan on Juan.
canelookn4candy
Q: What do you call a stupid Chinese prostitute?
A: Wun Dum Ho.
Anonymous
Why are we so sure that Eve was African? If she were white, she wouldn't have eaten that apple! She would say, "Is this organic? What would Oprah do?" If she had been Asian, she'd have eaten the damn snake!
Kwame