Categories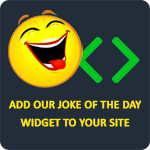 An Asian lady went into labor and her child came out black. The doctor asked her if she picked a name for the baby and she said, "Yea, Som Ting Wong!" (Something's wrong)
jphilip2
I asked a Chinese girl for her number. She said, "Sex! Sex! Sex! Free sex tonight!" I said, "Wow!" Then her friend said, "She means 666-3629."
Anonymous
Why do Canadian's do it doggystyle? So they can both watch the hockey game.
pdaddy86
Q: Why did President Obama get two terms?
A: Because every black man gets a longer sentence.
CHRIS
Q: What is the Mexican version of One Direction?
A: Juan Direction.
Anonymous