Categories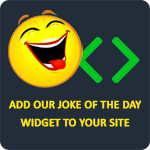 Q: What is the Mexican version of One Direction?
A: Juan Direction.
Anonymous
Where do you send Jewish kids with Attention Deficit Disorder? Concentration Camp!
jasonblanton
Why do Mexican kids eat tamales on Christmas? So they can have something to unwrap.
Gavin89
What do you call a Mexican with a rubber toe? Roberto
john0525
Q: What's the difference between a black man and Batman?
A: Batman can go inside a store without Robin.
Anonymous