Categories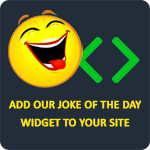 Q: Why can't Mexicans play Uno?
A: They always steal the green cards.
Anonymous
Two Jews walk into a bar and ask for some water. Why? Because its free.
JoshCatanzariti
Q: What do you call a stupid Chinese prostitute?
A: Wun Dum Ho.
Anonymous
Q: What is the difference between an illegal immigrant and E.T.?
A: E.T. eventually went home.
raftsdirect
Q: What's the only positive thing about living in the ghetto?
A: Pregnancy tests.
ThundaMickeySizzle