Categories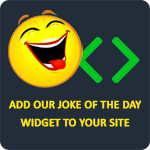 One fine day, a priest, a rabbi, and a high priestess decide to all go fishing. They manage to get to the water, and off they go. One hour later, the high priestess says, "I think I forgot the food!" She steps off the boat, walks across the water, gets the picnic basket, and walks back! As they are eating, the priest thinks, "What a display. Jeez, where does she get off walkin' on the water?" Right then, the rabbi says, "Oye! I forgot the drinks." He steps right off the boat, and walks across the water to get the drinks. By this time, the priest is very frustrated! He excuses himself, and as the priest steps out of the boat, he falls in the water. The high priestess turns to the rabbi and says, "You think we should have told him about the rocks?"
mskatieb
Three priests and three young boys are on a boat on the ocean. The boat starts to sink and first priest says, "Save the boys!" The second priest says, "F*ck the boys!" The third priest says, "Do you think we have time?!"
winett
Jesus walks into a inn, hands the innkeeper three nails, and says, "Can you put me up for the night?"
william the bloody
Three Christian boys live in a church. One day the boys say, "Pastor! Pastor! We have done no bad deed." The pastor replies, "Very good. Now each of you are granted one bad deed." One boy comes back and says, "Pastor! Pastor! I broke a car window." The pastor tells him, "Go to the back, pray, and drink some holy water." The second boy comes back saying, "Pastor! Pastor! I punched a woman in the face." The pastor replies, "Go to the back, pray, and drink some holy water." The third boy comes in and says, "Pastor! Pastor! I peed in the holy water!"
Anonymous
Jesus and Satan are having a competition on who can finish an essay first. 1, 2, 3, GO. Jesus starts and takes his time while Satan is typing up a storm. Satan is typing so fast that the power goes out and both computers are shut off. They start back up, and Jesus states that he is done with the essay. Riddled, Satan asks how he wrote that fast. Jesus turns to him and simply says, "Jesus saves."
Anonymous