Categories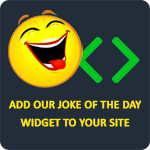 When Paddy's dog died, he took it to the local Catholic church. He asked the preacher if he could have a funeral service for his much loved pet, but the preacher explained that they didn't do services like that for animals. Paddy asked who would and the preacher suggested that the Baptist church up the road would probably give the dog a funeral service. Paddy asked, "Preacher, do you think $5,000 would be enough payment for the dog's funeral?" The preacher relied, "Dearest Paddy, why didn't you tell me that your dog was a Catholic?"
Nina JOBLING
Pedro lives in an orphanage. One day Pedro is heading towards town with his hands claped together, when the padre who runs this orphanage asks Pedro, "What do you have in your hands and where are you going?" Pedro replies, "Father, I have horseflies and I am going to town to get horses." Sure enough later Pedro comes back with two beautiful Arabians. Next day Pedro walks past the priest again with the same question, "Pedro, what do you have in your hand and where are you going?" Pedro replies once again, "Father I have butter and I am going to town to get butterflies." Sure enough Pedro returns with beautiful monarch butterflies. The very next day Pedro is headed towards town once again when the Priest asks the same question, "Pedro what do you have in your hands and where are you going?" Again Pedro replies, "Father I have Pussy willows-" "Wait, Pedro!" says the Priest, "I'll go with you!!"
Mark My Words
A man gets on a bus, and ends up sitting next to a very attractive nun. Enamored with her, he asks if he can have sex with her. Naturally, she says no, and gets off the bus. The man goes to the bus driver and asks him if he knows of a way for him to have sex with the nun. "Well," says the bus driver, "every night at 8 o'clock, she goes to the cemetery to pray. If you dress up as God, I'm sure you could convince her to have sex with you." The man decides to try it, and dresses up in his best God costume. At eight, he sees the nun and appears before her. "Oh, God!" she exclaims. "Take me with you!" The man tells the nun that she must first have sex with him to prove her loyalty. The nun says yes, but tells him she prefers anal sex. Before you know it, they're getting down to it, having nasty, grunty, loud sex. After it's over, the man pulls off his God disguise. "Ha, ha!" he says, "I'm the man from the bus!" "Ha, ha!" says the nun, removing her costume, "I'm the bus driver!"
Monty & Sam
Q: Why do Jewish mothers make great parole officers?
A: They never let anyone finish a sentence!
Bookworm
Adam was lonely, so he asked God for company. God agreed, but said, "Don't let her in the water." Adam agreed and Eve appeared the next day. Adam was so excited, he went in the lake to get cleaned up. Eve wanted to go in, but knew she wasn't allowed. A few months go by and she gets tired of not being able to go in the water. As she runs to the water, she tears off her fig leaf and splash! God says, "Oh great! Now the fish will smell like that!"
TRUMBATURE