Categories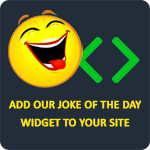 A man gets on a bus, and ends up sitting next to a very attractive nun. Enamored with her, he asks if he can have sex with her. Naturally, she says no, and gets off the bus. The man goes to the bus driver and asks him if he knows of a way for him to have sex with the nun. "Well," says the bus driver, "every night at 8 o'clock, she goes to the cemetery to pray. If you dress up as God, I'm sure you could convince her to have sex with you." The man decides to try it, and dresses up in his best God costume. At eight, he sees the nun and appears before her. "Oh, God!" she exclaims. "Take me with you!" The man tells the nun that she must first have sex with him to prove her loyalty. The nun says yes, but tells him she prefers anal sex. Before you know it, they're getting down to it, having nasty, grunty, loud sex. After it's over, the man pulls off his God disguise. "Ha, ha!" he says, "I'm the man from the bus!" "Ha, ha!" says the nun, removing her costume, "I'm the bus driver!"
Monty & Sam
One Sunday morning, Satan appeared before a small town congregation. Everyone started screaming and running for the front church door, trampling each other in a frantic effort to get away. Soon, everyone was gone, except for an elderly gentleman who sat calmly. Satan walked up to the man and said, "Don't you know who I am?" The man replied, "Yep, sure do." Satan asked, "Aren't you going to run?" "Nope, sure ain't," said the man. Perturbed, Satan asked, "Why aren't you afraid of me?" The man calmly replied, "Been married to your sister for over 48 years."
Monty & Sam
Q: What does Mortal Kombat and a church in Helsinki have in common?
A: Finnish Hymn!
Anonymous
Q: What do you call a vicar with a boner?
A: An erector.
Anonymous
Q: What did Gandhi say to the British, after they asked him to move?
A: Nah, mastay.
Anonymous