Categories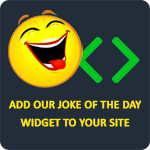 Q: Why did all the hippies go to church on the first day of Lent? A: They heard it was "Hash Wednesday."
NOAHLOT2
What's the difference between a Jewish wife and a Catholic wife? A Jewish wife has real diamonds, a Catholic wife has real orgasms.
Anonymous
A new priest does his first mass. He is very nervous and he stammers his way through. Afterwards, he approaches the Monsignor to how he thought it went. "Well," says the monsignor, "Try a little wine before you do your next mass." So the next time the priest delivers a real fire and brimstone sermon, after which he asks the monsignor, "How did I do this time?" The fellow clergyman replies, "You did well, son, but I need to clear up a few of your misconceptions. First off, it was the Father, Son, and the Holy Spirit, not 'Big Daddy, Junior, and the Spook.' Next, David slew Goliath; he didn't 'whip the shit out of him.' And last of all we are planning a taffy pulling contest here at St. Peter, not a 'Peter pulling contest at St. Taffy.'
Mark My Words
Q: Who is the most famous comedian in the Bible? A: Samson, because he brought the house down.
TheLaughFactory
Two old timers were talking after church one day and the one asks the other, "So tell me brother, what did you think of the soul food this morning?" The other replies, "The food was excellent but the service sucked!"
NOAHLOT2