Categories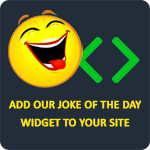 Q: What did Gandhi say to the British, after they asked him to move?
A: Nah, mastay.
Anonymous
A substitute for a Catholic priest is hearing confessions. He is confused about what to recommend a confessor should do to rectify guilt sustained, after doing a sexual favor for her boss. He sticks his head out of the confessional and asks a nearby alter boy what the father gives for a bl*wjob. The alter boy responds, "Usually a Snickers and a ride home."
seanmcgrier12
Q: What's the most expensive Jewish wine?
A: "I wanna go to Florida!"
Mark My Words
You know what Adam said to Eve? "Watch out, I don't know how big this gets."
Anonymous
Religion is like a penis: it's good to have one and it's good to be proud of it, but the problem starts when you begin flaunting it in public.
Lorris Simon