Categories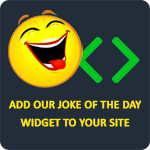 "Daddy, where did I come from?" seven-year-old Rachel asks. It is a moment for which her parents have carefully prepared. They take her into the living room, get out several other books, and explain all they think she should know about sexual attraction, affection, love, and reproduction. Then they both sit back and smile contentedly. "Does that answer your question?" the mom asks. "Not really," the little girl says. "Judy said she came from Detroit. I want to know where I came from."
abpmary
On hearing that her elderly grandfather has just passed away, Katie goes straight to her grandparents' house to visit her 95-year-old grandmother and comfort her. When she asks how her grandfather has died, her grandmother replies, "He had a heart attack while we were making love on Sunday morning." Horrified, Katie tells her grandmother that two people nearly 100 years old having sex will surely be asking for trouble. "Oh no, my dear. Many years ago, realizing our advanced age, we figured out the best time to do it was when the church bells would start to ring. It was just the right rhythm. It was nice, slow, and even. Nothing too strenuous, simply in on the ding and out on the dong." She pauses, wipes away a tear and then continues, "And if that damned ice cream truck hadn't come along, he'd still be alive today!"
moraanush
A boy asks his mom, "Why am I black and you're white?" She says, "Don't even go there. The way that party went, you're lucky you don't bark."
Veronica
What did the left p*ssy lip say to the right p*ssy lip? "We used to be really tight until you let that d*ck come between us."
comedylover81
Women are like rocks. They're only cool after they get wet.
Nolan Ramage