Categories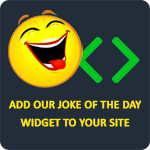 Q: What kind of bees make milk instead of honey?
A: Boo-bees
academik
What do a pizza boy and a gyneocologist have in common? They both smell it but they can't eat it.
Babydoggie
A man boards a plane with six kids. After they get settled in their seats, a woman sitting across the aisle leans over to him and asks, "Are all of those kids yours?" He replies, "No. I work for a condom company. These are customer complaints."
aggtown2010
I was having sex with my girlfriend the other day and she kept yelling some other guy's name. Who the heck is Rape?
LaughManJon
How do you know Barbie is not a slut? Because her legs don't open.
comedyjunkie