Categories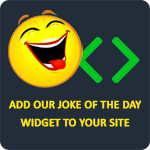 A man boards a plane with six kids. After they get settled in their seats, a woman sitting across the aisle leans over to him and asks, "Are all of those kids yours?" He replies, "No. I work for a condom company. These are customer complaints."
aggtown2010
A boy asks his mom, "Why am I black and you're white?" She says, "Don't even go there. The way that party went, you're lucky you don't bark."
Veronica
I was having sex with my girlfriend the other day and she kept yelling some other guy's name. Who the heck is Rape?
LaughManJon
What did the left p*ssy lip say to the right p*ssy lip? "We used to be really tight until you let that d*ck come between us."
comedylover81
What did the penis say to the condom? Cover me, I´m goin in!!!
mammad85