Categories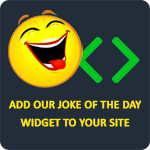 There is an overweight guy who is watching TV. A commercial comes on for a guaranteed weight loss of 10 pounds in a week. So the guy, thinking what the hell, signs up for it. Next morning an incredibly beautiful woman is standing at his door in nothing but a pair of running shoes and a sign about her neck that reads, "If you can catch me, you can have me." As soon as he sees her, she takes off running. He tries to catch her, but is unable. This continues for a week, at the end of which, the man has lost 10 pounds. After this he tries the next weight loss plan, 15 pounds in a week. The next morning an even more beautiful woman is standing at the door, in similar conditions. The same happens with her as the first woman, except he almost catches her. This continues for a week, at the end of which he, as suspected, weighs 15 pounds less. Excited about this success, he decides to do the master program. Before he signs up, he is required to sign a waiver and is warned about the intensity of this plan. Still he signs up. The next morning, waiting at the door, is a hulking 300 pound muscle man with nothing but a pair of running shoes, a raging erection, and a sign around his neck that says, "If I catch you, you're mine!" The man was supposed to lose 25 pounds in the week; he lost 34.
Anonymous
At school, Little Johnny's classmate tells him that most adults are hiding at least one dark secret, so it's very easy to blackmail them by saying, "I know the whole truth." Little Johnny decides to go home and try it out.

Johnny's mother greets him at home, and he tells her, "I know the whole truth." His mother quickly hands him $20 and says, "Just don't tell your father." Quite pleased, the boy waits for his father to get home from work, and greets him with, "I know the whole truth." The father promptly hands him $40 and says, "Please don't say a word to your mother."

Very pleased, the boy is on his way to school the next day when he sees the mailman at his front door. The boy greets him by saying, "I know the whole truth." The mailman immediately drops the mail, opens his arms, and says, "Then come give your Daddy a great big hug!"
Anonymous
One day Little Johnny asks his Mum, "How come when I come in to your room you and you're on top of Daddy, you say you're making a sandwich, but after a while I come in again, you're eating a sausage?!"
chloe99
There's an elderly couple who has reached that point in life, where sex isn't part of the itinerary anymore. One night, the wife turns to her husband and says, "Everytime one of us wants to have a bit of a slap and tickle, we just have to say, "Washing machine.'" A night passes, and the husband leans over and whispers, "Washing machine." The wife gives him a shove and informs him that she has a headache. A few nights go by and the same thing happens, but the husband is determined and he reckons he'll just give it one more try. He leans over and whispers seductively, "Washing machine." Yet again, the wife turns him away. However, a few moments pass and the wife's needs arises so she rolls over and recites the word, but the husband turns over and says, "Sorry love, it was only a small wash so I did it by hand."
fe11robk
Why can't you hear rabbits making love? Because they have cotton balls.
denstream