Categories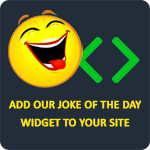 Why do women wear panties with flowers on them? In loving memory of all the faces that have been buried there.
tiddliewinks
A mom of an eight year old boy is awaiting her son's arrival from school. As he runs in, he says he needs to talk to her about making babies. He claims he knows about the development of a fetus, but doesn't understand the answer to the million dollar question. Namely, how does the sperm get into the woman? The mom asks the boy what he thinks the answer is. The boy says that the sperm is manufactured in the man's stomach, rises up to his chest, then throat, and into his mouth, where he then kisses the woman and deposits the sperm into her mouth. The mom tells her boy that it is a good guess, but it's wrong. She gives him a hint by telling him that the sperm comes out of the man's penis. Suddenly, the boy's face becomes quite red and he says, "You mean you put your mouth on that thing?"
julia
Grandma and Grandpa were visiting their kids overnight . When Grandpa found a bottle of Viagra in his son's medicine cabinet, he asked about using one of the pills. The son said, "I don't think you should take one Dad, they're very strong and very expensive." "How much?" asked Grandpa. "$10.00 a pill," answered the son. "I don't care," said Grandpa, "I'd still like to try one, and before we leave in the morning, I'll put the money under the pillow. " Later the next morning, the son found $110 under the pillow. He called Grandpa and said, "I told you each pill was $10, not $110. "I know," said Grandpa. "The hundred is from Grandma!"
nellychokler
One day Little Johnny asks his Mum, "How come when I come in to your room you and you're on top of Daddy, you say you're making a sandwich, but after a while I come in again, you're eating a sausage?!"
chloe99
One weekend, a husband is in the bathroom shaving when the local kid Bubba he hired to mow his lawn, comes in to pee. The husband slyly looks over and is shocked at how immensely endowed Bubba is. He can't help himself, and asks Bubba what his secret is. "Well," says Bubba, "every night before I climb into bed with a girl, I whack my penis on the bedpost three times. It works, and it sure impresses the girls!" The husband was excited at this easy suggestion and decided to try it that very night. So before climbing into bed with his wife, he took out his penis and whacked it three times on the bedpost. His wife, half-asleep, said, "Bubba? Is that you?"
joejoej13