Categories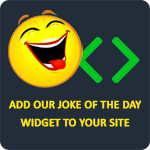 How does a man show that he is planning for the future? He buys two cases of beer.
LaughFactory
What did one lesbian vampire say to the other? Same time next month?
FletcherSloan
Three women were trapped on an island. They needed to get across the water to the mainland. They came across a genie who said, "I will grant you ladies three wishes." The first woman said, "Turn me into a fish" and she swam across the water to the other island. The second woman said, "Give me a boat" and she rowed to the other side. The third woman said, "Turn me into a man" and she walked across the bridge.
minecrap2000
Did you hear about the gay midget? He came out of the cupboard.
gregorcollins
What do women and screen doors have in common? The more you bang them, the looser they get.
Paige123