Categories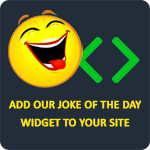 I have discovered the answer to a question that has been puzzling scientists for hundreds of years. What is the exact difference between a split second and a nanosecond? My girlfriend and I were getting ready to go to a movie when, right as we were about to leave home, my girlfriend asked me the question all guys dread. She asked, "Does this make my butt look big?" If I had said "no" in a nanosecond, we'd have been out the door. Since I took a split second, she had to go to the mall and buy new outfits with jewelry, shoes, and purses to match.
shedpal
A man is only as faithful as his options.
Chris Rock
Why not to trust women? It's simple, how can you trust something that bleeds for five days and doesn't die.
Deen1983
I like my women like I like my pizzas: cheap and ready to go.
Emily and Harli
Q: What's the difference between a nun and a woman in a bathtub?
A: One has hope in her soul and one has soap in her hole.
Anonymous