Categories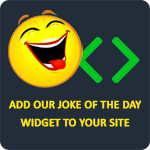 Q: What has eight arms and an IQ of 60?
A: Four guys drinking Bud Light and watching a football game!
P.J
Two drunks are sitting in a bar when one of them turns to the other one and asks, "Hey, isn't that Hortense?" The other drunk chimes in and says, "No, she looks pretty relaxed to me."
Mark My Words
A boy asked his dad, "What's the difference between a woman and a slave?" His father replies, "I don't know, what?" His son says, "No, I was asking a question."
cayres01
Life is like a penis: women make it hard for no reason.
Lorris Simon
Did you hear about the gay midget? He came out of the cupboard.
gregorcollins