Categories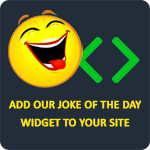 How do you get a dishwasher to dig a hole? Give the woman a shovel!
Scoot32
What do you call a marathon if all the runners are transvestites? A drag race.
vingvong61
Q: What do you call a bunch of women dancing on the bar?
A: The Periodic Table.
Chris Moonn
After I have sex, I like my woman like my mailbox. Outside my house!
Mike814
Girl: "Girls are better than boys."
Boy: "Then why did God make boys first?"
Girl: "Duh, you have to have a rough draft before the final copy."
FuzzyPanda123