Categories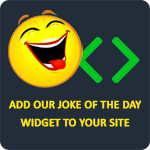 A man is only as faithful as his options.
Chris Rock
Q: Why do Jewish mothers make great parole officers?
A: They never let anyone finish a sentence!
Bookworm
Why not to trust women? It's simple, how can you trust something that bleeds for five days and doesn't die.
Deen1983
I like my women like I like my pizzas: cheap and ready to go.
Emily and Harli
A man and a wife were in bed one morning when the wife said, "I had a strange dream last night. I dreamed I was at a penis auction. Long penises were going for $100 and thick penises were going for $300." The husband asked, "What would mine go for?" The wife replied, "They were giving ones like yours away for free." The husband said, "I also had a dream last night about an auction where they were selling juicy vaginas for $500 and tight vaginas for $1,000." "How about mine?" the wife asked and the husband replied, "That was where they were holding the auction."
Anonymous