Categories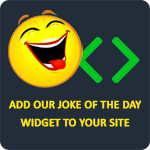 Girl: "Girls are better than boys."
Boy: "Then why did God make boys first?"
Girl: "Duh, you have to have a rough draft before the final copy."
FuzzyPanda123
I like my women like I like my pizzas: cheap and ready to go.
Emily and Harli
How do you get a dishwasher to dig a hole? Give the woman a shovel!
Scoot32
Two drunks are sitting in a bar when one of them turns to the other one and asks, "Hey, isn't that Hortense?" The other drunk chimes in and says, "No, she looks pretty relaxed to me."
Mark My Words
What do you call a marathon if all the runners are transvestites? A drag race.
vingvong61