Categories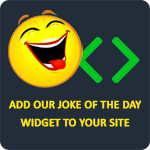 I have received hundreds of replies to my ad for a husband. They all say the same thing - "Take mine."
alipatak
Did you hear about the gay midget? He came out of the cupboard.
gregorcollins
Q: What's the difference between a nun and a woman in a bathtub?
A: One has hope in her soul and one has soap in her hole.
Anonymous
What do women and screen doors have in common? The more you bang them, the looser they get.
Paige123
As an airplane is about to crash, a female passenger jumps up frantically and announces, "If I'm going to die, I want to die feeling like a woman." She removes all her clothing and asks, "Is there someone on this plane who is man enough to make me feel like a woman?" A man stands up, removes his shirt and says, "Here, iron this!"
RainbowFish18