Categories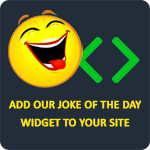 Q: What do you call a bunch of women dancing on the bar?
A: The Periodic Table.
Chris Moonn
Q: Why did God give women legs?
A: To walk from the kitchen to the bedroom.
Anonymous
How did the medical community come up with the term PMS? Mad Cow Disease was already taken.
Anonymous
God is a woman. I know this because if God was a man, He would have created the whole population female, and only one man. Then, He would have invited that male to the top of the mountain to look down at all the beautiful females. Then God would have gotten jealous and killed him.
romeroa
Q: Why do Jewish mothers make great parole officers?
A: They never let anyone finish a sentence!
Bookworm