Categories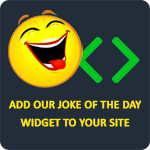 Did you hear about the gay midget? He came out of the cupboard.
gregorcollins
Q: What's the difference between a nun and a woman in a bathtub?
A: One has hope in her soul and one has soap in her hole.
Anonymous
I have received hundreds of replies to my ad for a husband. They all say the same thing - "Take mine."
alipatak
A boy asked his dad, "What's the difference between a woman and a slave?" His father replies, "I don't know, what?" His son says, "No, I was asking a question."
cayres01
A man saw a lady with big breasts. He asked, "Excuse me, can I bite your breasts for $1000?" She agrees, so they go to a secluded corner. She opens her blouse and the man puts his face in her breasts for 10 minutes." Eventually the lady asks, "Aren't you gonna bite them?" He replies, "No, it's too expensive."
Alliah Anderson