Categories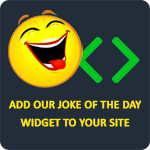 Q: What do you call a bunch of women dancing on the bar?
A: The Periodic Table.
Chris Moonn
Q: Combine 3 girls and what you do you get?
A: A fat chick.
Zenkuro Morishita
What's the biggest crime committed by transvestites? Male fraud.
Anonymous
Q: Why did God give women legs?
A: To walk from the kitchen to the bedroom.
Anonymous
What do you do when your wife is staggering? Shoot her again.
kano1981