Categories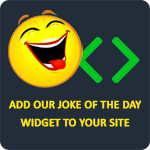 PMS jokes aren't funny. Period.
Silenxio Maximeaning Ultimious
I like my women like I like my pizzas: cheap and ready to go.
Emily and Harli
How do you get a dishwasher to dig a hole? Give the woman a shovel!
Scoot32
What do you call a marathon if all the runners are transvestites? A drag race.
vingvong61
After I have sex, I like my woman like my mailbox. Outside my house!
Mike814