Categories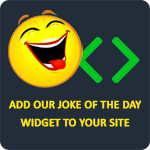 There's only one reason women's hockey is a sport - the hooking.
Repor9
What's the biggest crime committed by transvestites? Male fraud.
Anonymous
What do you do when your wife is staggering? Shoot her again.
kano1981
Q: Why did God give women legs?
A: To walk from the kitchen to the bedroom.
Anonymous
There are some girls that like to do something called "homie hopping" and homie hopping is basically a girl dates a guy and then she ends up trying to get with his friends, and then she gets with someone new, then jumps to his other friends, and so on. Guys have this and it's called "testing the waters".
Chrishizzle