Categories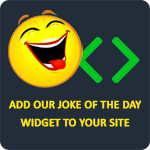 Q: Combine 3 girls and what you do you get?
A: A fat chick.
Zenkuro Morishita
Q: What do you call a bunch of women dancing on the bar?
A: The Periodic Table.
Chris Moonn
What's the biggest crime committed by transvestites? Male fraud.
Anonymous
Q: Why did God give women legs?
A: To walk from the kitchen to the bedroom.
Anonymous
Doctors are a doomed profession. Why? Because so many women now check out their symptoms on the internet before they go see a doctor. Whatever the doctor recommends, these women know better. One of them goes to the doctor with what she is convinced is a highly complex disease involving copious quantities of strange looking fluid escaping from her nose. The doctor says, "You've got a cold. Make yourself a hot drink and go to bed." She says, "But surely, Doc, shouldn't I be taking the latest blend of vitamins A, B, C, D, and E in rare Mohican mango juice with extract of garlic, leaves of the Bombalomba plant, and essence of a rattlesnake's testicle? At least that's what it says on www.f*ckthequack.com."
shedpal