Categories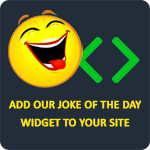 Why not to trust women? It's simple, how can you trust something that bleeds for five days and doesn't die.
Deen1983
Life is like a penis: women make it hard for no reason.
Lorris Simon
I like my women like I like my pizzas: cheap and ready to go.
Emily and Harli
How do you get a dishwasher to dig a hole? Give the woman a shovel!
Scoot32
Johnny was playing outside when he had to go to the bathroom. He runs inside his house and his grandma was in the bathroom naked about to take a shower. He looks at her crotch and says, "Whats that?" She says, "Well, it's a beaver, Johnny." The next day the same thing happens, only his mom is taking the shower. He says, "Mom I know what that is. It's a beaver, but I think grandma's is dead because its tongue is hanging out."
Anonymous