Categories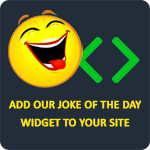 Q: What do you call a bunch of women dancing on the bar?
A: The Periodic Table.
Chris Moonn
Life is like a penis: women make it hard for no reason.
Lorris Simon
Johnny was playing outside when he had to go to the bathroom. He runs inside his house and his grandma was in the bathroom naked about to take a shower. He looks at her crotch and says, "Whats that?" She says, "Well, it's a beaver, Johnny." The next day the same thing happens, only his mom is taking the shower. He says, "Mom I know what that is. It's a beaver, but I think grandma's is dead because its tongue is hanging out."
Anonymous
Q: Why did God give women legs?
A: To walk from the kitchen to the bedroom.
Anonymous
A father and son are out shopping for Christmas presents for their family. The son asks, "What present are my sister and I going to get?" The dad answers, "I got you guys an iPad and iPod." "Wow, thanks," the son replies, "What will you give mom?" The dad says, "Your mom is getting an iRon."
zac bailie