Categories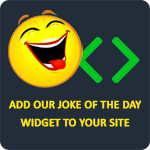 There are some girls that like to do something called "homie hopping" and homie hopping is basically a girl dates a guy and then she ends up trying to get with his friends, and then she gets with someone new, then jumps to his other friends, and so on. Guys have this and it's called "testing the waters".
Chrishizzle
Q: What do dog poo and women have in common? A: The older they are, the easier they are to pick up.
RH1
There's only one reason women's hockey is a sport - the hooking.
Repor9
Girl: "Girls are better than boys."
Boy: "Then why did God make boys first?"
Girl: "Duh, you have to have a rough draft before the final copy."
FuzzyPanda123
Q: Where do you read news about dead sluts? A: In the hobitchuaries.
Anonymous