Categories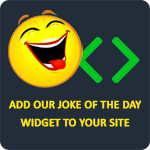 How did the medical community come up with the term PMS? Mad Cow Disease was already taken.
Anonymous
Q: Why did God give women legs?
A: To walk from the kitchen to the bedroom.
Anonymous
What do you do when your wife is staggering? Shoot her again.
kano1981
Life is like a penis: women make it hard for no reason.
Lorris Simon
Q: Combine 3 girls and what you do you get?
A: A fat chick.
Zenkuro Morishita