Categories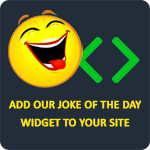 Q: Why do Asians women have small breasts?
A: Because their parents only allow A's.
Christian Ramos
I like my women like I like my pizzas: cheap and ready to go.
Emily and Harli
How do you get a dishwasher to dig a hole? Give the woman a shovel!
Scoot32
Q: What do you call a bunch of women dancing on the bar?
A: The Periodic Table.
Chris Moonn
What do you call a marathon if all the runners are transvestites? A drag race.
vingvong61