Categories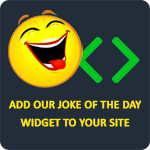 Q: Why do Jewish mothers make great parole officers?
A: They never let anyone finish a sentence!
Bookworm
Two drunks are sitting in a bar when one of them turns to the other one and asks, "Hey, isn't that Hortense?" The other drunk chimes in and says, "No, she looks pretty relaxed to me."
Mark My Words
What's the biggest crime committed by transvestites? Male fraud.
Anonymous
Q: Combine 3 girls and what you do you get?
A: A fat chick.
Zenkuro Morishita
What do you do when your wife is staggering? Shoot her again.
kano1981