Categories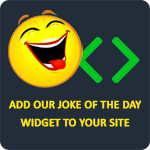 A man asks, "God, why did you make woman so beautiful?" God responded, "So you would love her." The man asks, "But God, why did you make her so dumb?" God replied, "So she would love you."
ritcra
For all the guys who think a woman's place is in the kitchen, remember that's where the knives are kept.
Anonymous
A man is drinking in a bar when he notices a beautiful young lady. "Hello there and what is your name?" "Hello," giggles the woman, "I'm Stacey. What's yours?" "I'm Jim." "Jim, do you want to come over to my house tonight?" "Sure!" replies Jim. "Let's go!" At Stacey's house, Jim notices a picture of a man on Stacey's desk and asks, "Is this your brother?" "No, it isn't, Jim!" Stacey giggles. "Is it your husband?" Stacey giggles even more, "No, silly!" "Then, it must be your boyfriend!" Stacey giggles even more while nibbling on Jim's ear. She says, "No, silly!" "Then, who is it?" Stacey replies, "That's me before my operation!"
Anonymous
Everyone says the world would be better off if it was run by women. Sure, maybe there wouldn't be violence and territorial conquests fueled by male testosterone. But instead, we'd have a bunch of jealous countries that aren't talking to each other.
nathandavid
Women are like rocks. They're only cool after they get wet.
Nolan Ramage