Categories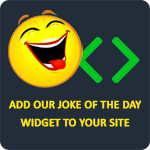 Women are like rocks. They're only cool after they get wet.
Nolan Ramage
Everyone says the world would be better off if it was run by women. Sure, maybe there wouldn't be violence and territorial conquests fueled by male testosterone. But instead, we'd have a bunch of jealous countries that aren't talking to each other.
nathandavid
There's a new drug for lesbians on the market to cure depression, it's called Trycoxagain.
RobbieJay
A man is sitting at a bar enjoying a cocktail when an exceptionally gorgeous, sexy, young woman enters. The man can't stop staring at her. The young woman notices this and walks directly toward him. Before he could offer his apologies for being so rude, the young woman says to him, "I'll do anything you want me to do, no matter how kinky, for $100, with one condition." Flabbergasted, the man asks what the condition is. The young woman replies, "You have to tell me what you want me to do in just three words." The man considers her proposition for a moment, withdraws his wallet from his pocket, and hands the woman five $20 bills. He looks deeply into her eyes and slowly says, "Paint my house."
Anonymous
A boy asks his dad, "What's the difference between potential and realistic?" The dad tells him to go ask the rest of his family if they'd sleep with Brad Pitt for a million dollars, and then he'd tell him the answer. The boy goes up to his mom and asks her. She responds, "A million dollars is a lot of money sweetheart. I could send you, your sister, and your brother to great colleges, so sure, I would!" He then goes and asks his sister to which she replies, "Brad Pitt? Hell ya, he's the hottest guy ever!" Next, the boy asks his brother who replies, "A million dollars? Hell yes I would. I'd be rich!" When the boy excitedly returns to his dad with the family's responses, the dad says, "Well son, potentially, we have three million dollars. Realistically, we have two sluts and a queer."
davey21