Categories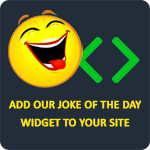 An old lady was getting on the bus to go to the pet cemetery with her cat's remains. As she got on the bus, she whispered to the bus driver, "I have a dead p*ssy." The driver pointed to the lady sitting behind him and said, "Sit with my wife, you two have a lot in common."
MadameMeza
How do you fix a woman's watch? You don't. There is a clock on the oven.
LaughFactory
A boy asked his dad, "What's the difference between a woman and a slave?" His father replies, "I don't know, what?" His son says, "No, I was asking a question."
cayres01
What is the mating call of a blond? I'm so drunk. What is the mating call of a brunette? Is that blonde gone yet? What is ther mating call of a redhead? NEXT!
cynthiasnyder2
Why do men die before their wives? They want to.
aiman2005