Categories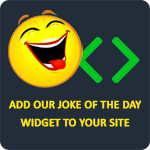 Men have two emotions, hungry and horny. If you see him without an erection, make him a sandwich.
animotions
Women are like roads. The more curves they have, the more dangerous they are.
Anonymous
A man calls 911 and says, "I think my wife is dead." The operator says, "How do you know?" The man says, "The sex is about the same, but the ironing is piling up!"
Aaron Fechter
How many men does it take to open a beer? None. It should be opened by the time she brings it.
aiman2005
An old lady was getting on the bus to go to the pet cemetery with her cat's remains. As she got on the bus, she whispered to the bus driver, "I have a dead p*ssy." The driver pointed to the lady sitting behind him and said, "Sit with my wife, you two have a lot in common."
MadameMeza